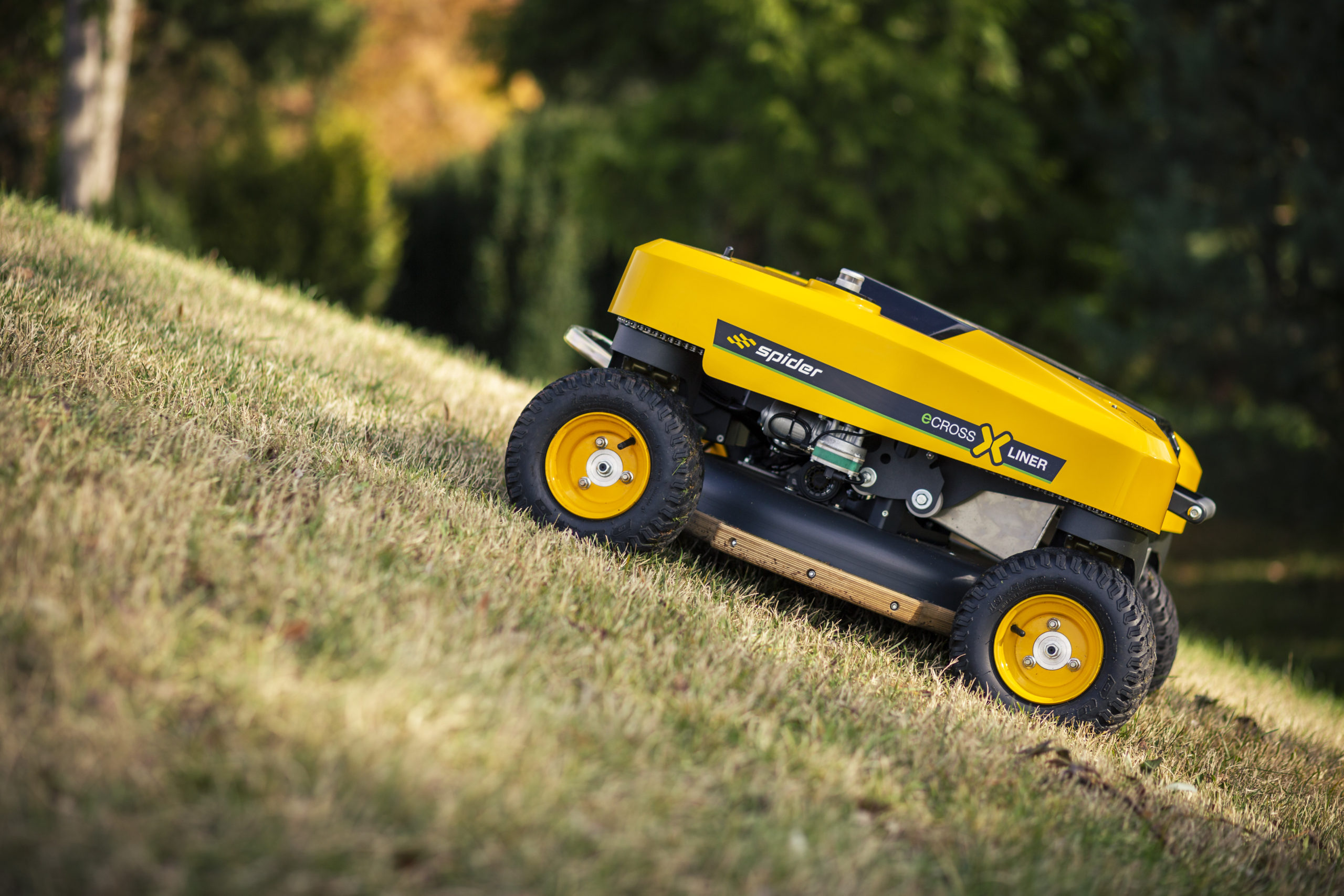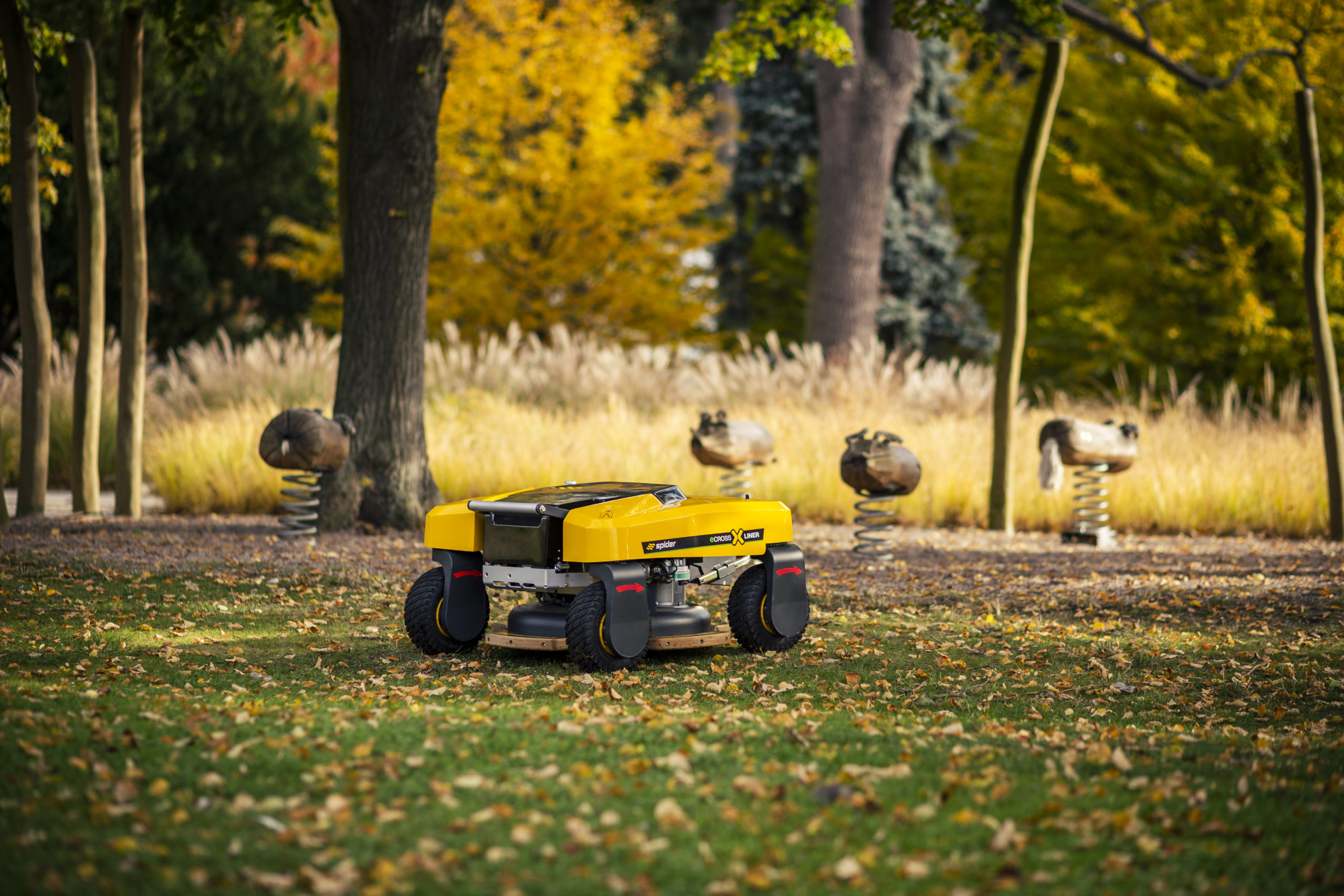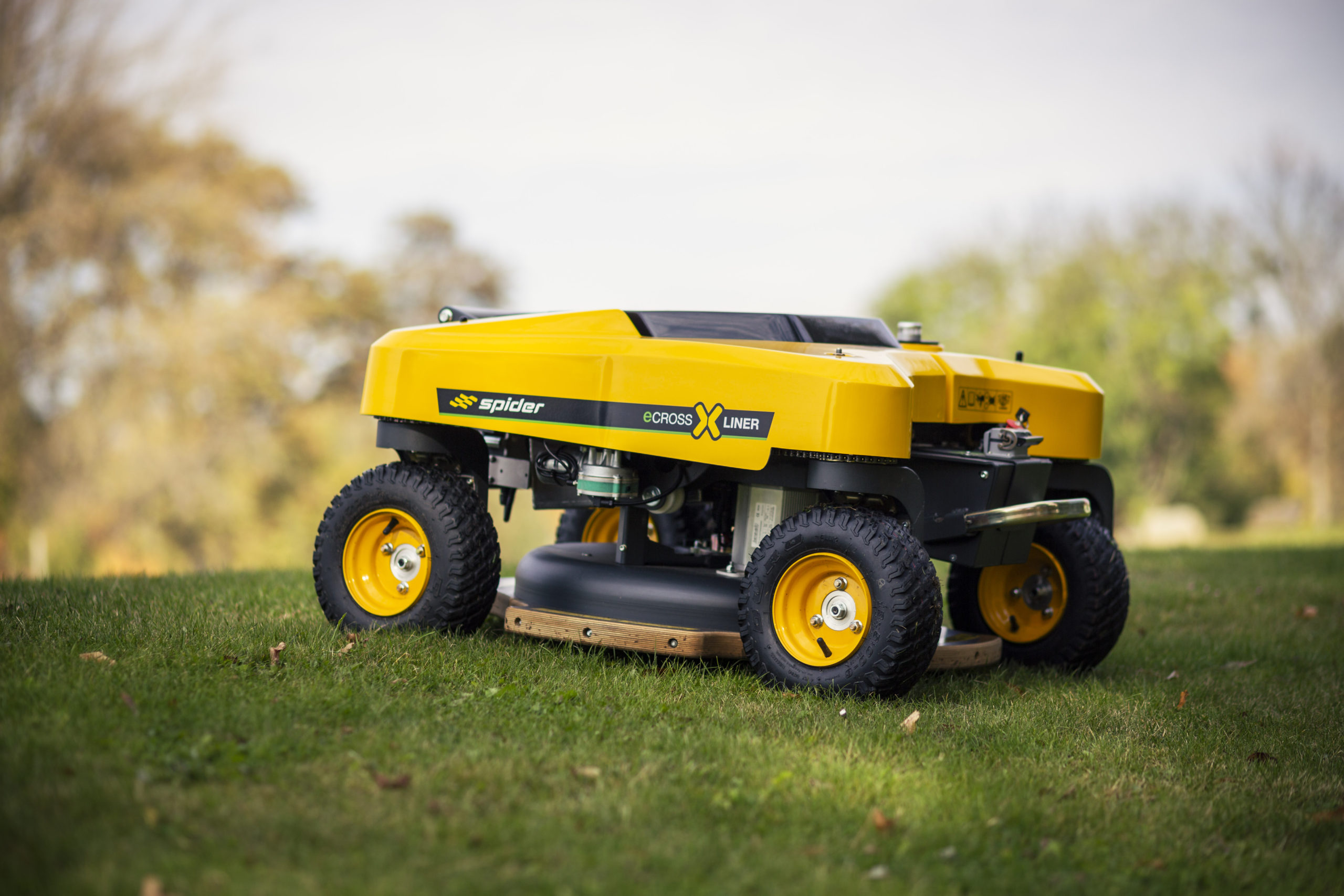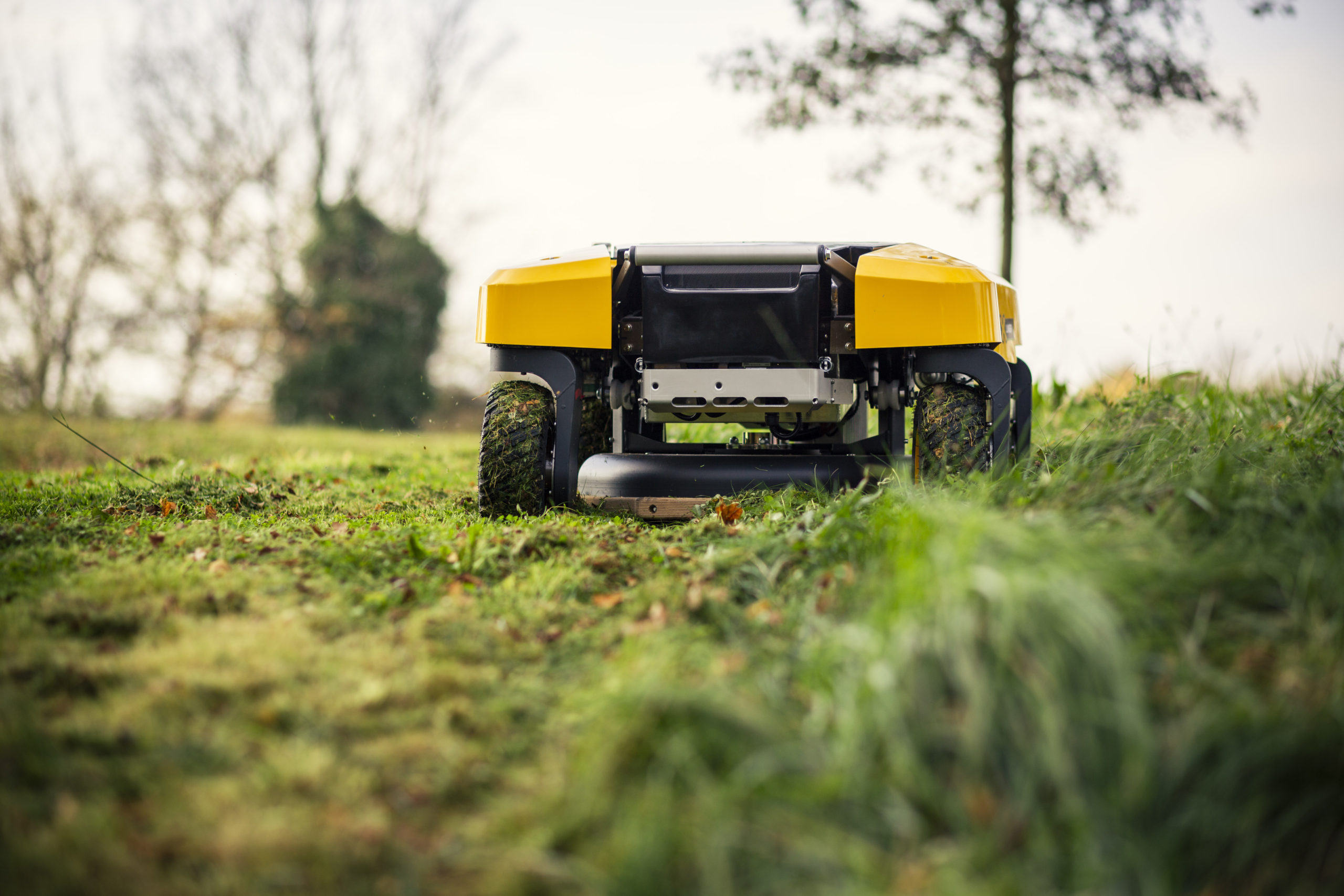 Spider remote controlled mowers are unique machines designed to maintain sloping, dangerous or inaccessible areas of grass.
Spiders are the only slope mowers in the world with 4-wheel drive capable of safely maintaining slopes up to 55 degrees on fine turf or heavy brush.
Click here to learn about the benefits of Spider.
Our UK Sales & Support team can advise you on the latest in Spider slope mowers. For more information on any of the products click on the links in the menu above or contact us.
Extreme Slopes
On sloping ground where it is difficult to walk, let alone use a pedestrian or ride-on mower, the Spider is completely at home.
Capable of mowing independently up to 40 degrees, and up to an incredible 55 degrees with the integrated stabilising winch.
Roads & Highways
These areas are often dangerous for manned mowers to maintain.
Spider is an ideal solution as it can be operated from a safe distance using the simple remote control.
Heavy Brush
Spider makes light work of heavy brush or irregularly maintained areas, as well as providing excellent cut quality on fine turf and short grass.
Parks, Gardens & Estates
Easy to use, highly efficient, low noise and emissions, the Spider is ideally for maintaining public and private gardens, parks and estates.
Railway Corridors
Highly dangerous and often sloping, ground alongside railways tracks can be tackled by Spider quickly and easily, keeping operators at a safe distance and taking up less space alongside the embankment than a ride-on mower.
Golf courses & Sports grounds
High quality mulching cut provides excellent turf maintenance, whilst the low weight, wheeled chassis avoids damage to turf for an outstanding appearance.
Military Spaces, Power Plants and Airports
Locations with increased risk or restricted access can be maintained from a distance, with a simple to operate, highly efficient remote-controlled solution.
Solar Farms
The 2SGS is specially designed with a low-profile for cutting under solar panels.
Spider mowers are developed to reduce the risk of thrown objects, avoiding damage to solar panels from debris whilst mowing.
Waterways & Reservoirs
Spider mowers can be controlled from a distance to safely mow around and alongside water bodies.
With low weight and 4-wheel drive, Spider will avoid erosion and turf damage on banks, whilst the low emissions and minimal fuel consumption are better for the environment.
Spider Mowers